R. Chapman Wesley
I grew up in rural central Virginia the namesake of my African-American, family physician father, Dr. Robert C. Wesley and my educator mother, Anne Louise Reynolds.
Besides my father, (whose desk I would play under when he was seeing patients), the man with the greatest influence upon me during childhood was Rev. John Teeter, a white minister, who helmed Good Shepherd Episcopal Church, our overwhelmingly black and only integrated church in Central Virginia. His sons, my friends, Mark and Peter, attended northeastern prep schools. So, it was only natural, "back in the day", that I would be one of two first black students to integrate The Hill School in Pottstown, Pennsylvania, graduating cum laude. Later I attended Yale College as a Yale National Scholar.
Becoming a physician seemed to be my destiny, which explains attending Yale Medical School. However, my interest in cardiology didn't congeal until, as a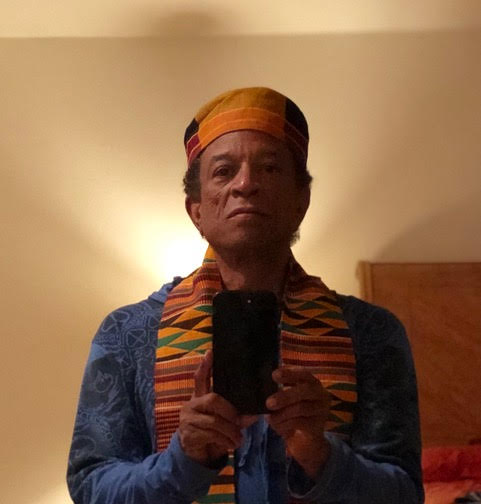 medical student, I witnessed Dr. Larry Cohen, Chief of Cardiology at Yale-New Haven Hospital, walk in on a chaotic cardiac resuscitation and save the patient. Watching him orchestrate the management of abnormal heart rhythms was like hearing music for the first time. I was hooked.
In the summer after the first year, while working as an orderly at Lynchburg General Hospital, I took a course in EKG recognition offered to ICU nurses by Dr. Richard Sackett, a retired professor from the University of Virginia and Lynchburg, VA native.
While working the "graveyard" shift, I frequently encountered Dr. George B. Craddock, III, an elderly senior cardiologist, known to round on patients all hours of day and night. He would make a point to seek me out and loved to show me tricks like raising a patient's feet and rubbing his fingers on the carotid artery to terminate fast cardiac rhythms. Each time he would do something like that he would beam up like a little kid at the circus.
So by the time, I got back to school, after only one year, I felt I knew a little something about cardiology. Even though I toyed with other career choices, cardiology seemed logical, practical, but always with a touch of magic. Its application was never a struggle like other disciplines could be.
I was blessed with many great mentors in cardiology along the way: Harry Zinsser, MD, George Beller, MD, Richard Craddock, MD, John P. DiMarco, MD, Bruce Lerman, MD, Luiz Belardinelli, MD, and George B. Craddock, IV, MD (son of the Third). I also wish to recognize my classmate fellow in rhythm management, Dr. David Haines, with whom together we won the Miami Vice "look-a-like" contest in a Charlottesville, VA disco after I shaved off, on the spot, my "never to regrown" moustache and goatee. And finally, a special "shout out" to Julian R. Beckwith, MD, a retired Professor Emeritus, who took me aside as a first year fellow and exposed me to visualizing the heart electrically in 3 dimensions using 2 dimensional vector measurements.
I guess you might have noticed that all my cardiology mentors were men. But that was simply a creature of the times. My mother, valedictorian of her college class, possessed broadest intellect that I have ever known. But what do you expect? She's your mother.
With regard to my medical career, the woman mentor who had the most influence upon me was Dr. Lillian Fredericks, a Professor of Anesthesiology at the University of Pennsylvania who taught me clinical hypnosis, almost by accident.
I was working at Health District No. 6 in North Philadelphia after internship when a pediatrician colleague asked my aid in treating her severe recurrent headaches. Unsuccessfully, I tried all that I felt comfortable with at the time. Finally, I said (without knowledge or conviction), "Why don't you try hypnosis?" She did, and it worked. So I figured that if I am going to make uninformed recommendations, I had better know more about them. I took the course that Dr. Fredericks offered to anesthesiology residents.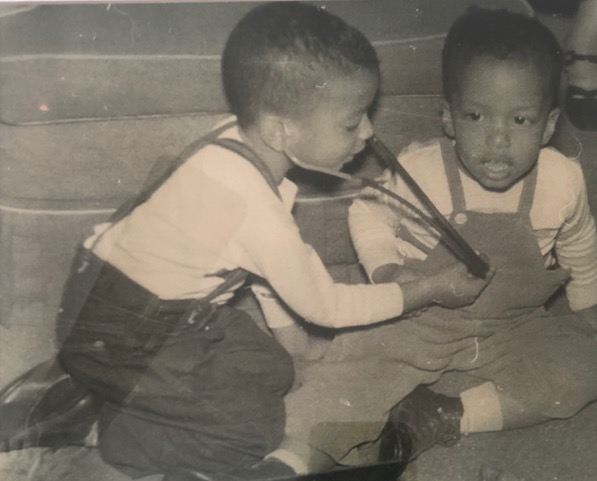 During my early years in primary care and later in 4 years of boutique solo cardiology practice, I tried a range of techniques that Dr. Fredericks had taught me. But throughout the rest of my career in group practice, as a busy cardiologist doing time-limited, high risk medicine, I focused on rapidly applicable hypnoidal techniques (suggestion without formal trance induction) to foster compliance, confidence, and subconscious recruitment in overall efforts to achieve favorable outcomes. On rounds, my residents, fellows, students, nurses, and technicians knew not what I was consciously doing. It was often gratifying to overhear, "Wow, that Dr. Wesley has an amazing bedside manner."
Dancing, movement in general, and music have been an enormous influences in my life. I was told that I danced before I could walk, pulling myself up to hold on to a coffee table in order to gesticulate to music.
Of course, there were always fun-filled parties and events when growing up. But formal dance training did not begin until, as a college sophomore, I severely strained tendons over the dorsal aspect of my right ankle playing pick-up basketball. Though my motives were somewhat suspect, I found that I could best rehabilitate my ankle by performing barre exercises in an all-girls ballet class. After a while, the suspicious instructor forced me to do the floor exercises. After that, I got serious about every type of dance and movement, eventually focusing on salsa because I loved the music.
Now in the fourth quarter of life, I have rediscovered Bruce Lee who was a superb dancer before becoming the world's most influential martial artist. I do not have much interest in fighting. As a novice student, I apply what little I know of Kung Fu under the auspices of Sifu Wong of Bangkok in the Wing Chun tradition with the aim of becoming a better dancer.
R. Chapman Wesley
July 16, 2020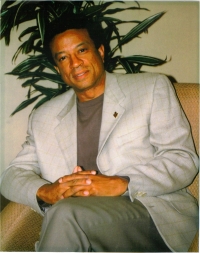 Please use the form below to contact me.